Posted by Cory List on 15th Sep 2015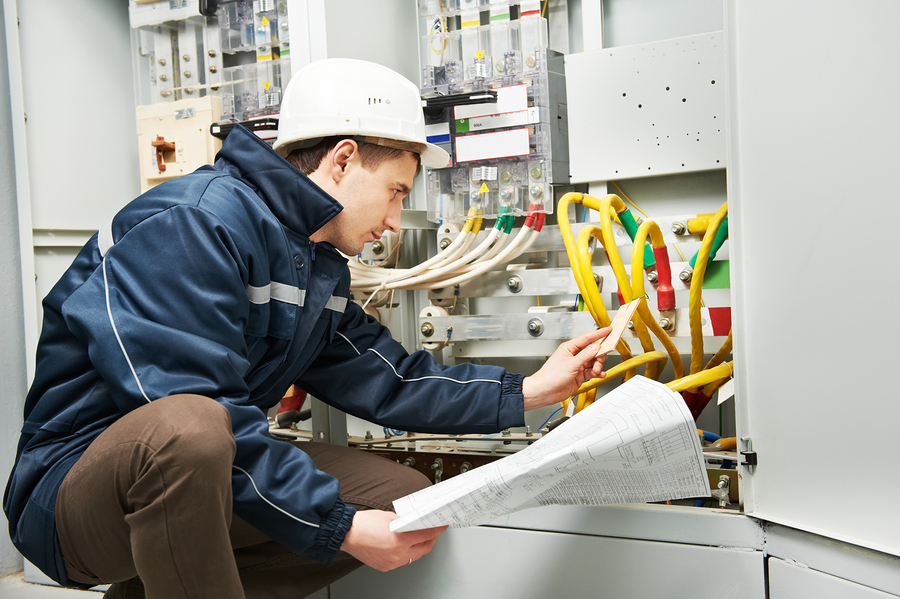 New Zealand's energy industry is an active component in the country for ensuring energy distribution for consumers and commercial clients. Since electricity requires proper handling, its local legislation requires all individuals in this field to be licensed individuals who underwent training.
Electricians' Responsibilities
Electricians' responsibilities vary according to their chosen specializations. In general, electricians' main responsibilities include wiring system installation, maintenance, repair, and testing. An individual can start as an apprentice or trainee then continue to become full-fledged electricians. From being electricians, they can continue to improve their expertise and become electrical employers in the future.
Skill Requirements
Skill requirements are different according to an individual's target job. New Zealand licensing authorities use two ways to determine whether an individual can be a licensed electrician or employer.
Competence-based Pathway
The competence-based pathway is where an aspiring electrician will get a national certificate according to his chosen field. He needs to undergo competence-based training programs offered by authorities. Certificates are handed after trainees completed these programs. Training programs are offered by Electrical Workers Licensing Group, an authority under the Department of Building and Housing. Each training program has its requirements, which are noted down at the authority's website.
Time-based Pathway
Going for a time-based pathway means an individual should pass a series of theoretical and regulations written examinations for his target field. It's considered a time-based way of getting into the industry as the aspiring electrician must complete a number of certifications and tests that they can get according to their preferred timeframe. Aside from passing examinations, future technicians must also complete a required number of working hours as mandated by the licensing board. These hours vary based on the license type an individual would like to obtain. For example, an individual who want to work as a general electrician must complete 8,000 hours of related work while working as an electrical appliance serviceperson requires 18 months of practical training or work experience. The licensing board validate work hours to see if they meet the requirement.
License Registration Types
New Zealand licensing authorities set 10 registration classes, each with limitations in carrying out specific jobs. Aside from these 10 classes, the authorities also hand a unique license for electrical field employers.
Electrician
An electrician is responsible for installation, maintenance, testing, and repair of conductors, electrical systems, and appliances. They can also certify carried out works or supervise individuals working on these systems.
Electrical Inspector
An electrical inspector can carry out jobs that an electrician can offer. Additionally, he can inspect the work completed on the aforementioned systems.
Electrical Installer
An individual with this job title can install or maintain conductors used for electricity-operated systems like railway systems, fire alarms, security systems, HVAC systems and lifts. He can also certify, test, and supervise work carried out on these systems.
Electrical Appliance Serviceperson
The electrical appliance serviceperson comes in two types and require specific licenses. The first type is certified to maintain appliances running on 250 volts of electricity or less. Appliances with this rating must get electricity through a flexible cord and connected by a plug. He can also test and supervise work carried out on these systems.
The other type is a serviceperson who can carry out work mentioned above, but he can also connect or disconnect these appliances. This type of work requires a different license as appliances get electricity directly from a permanent connection unit and not just connected by simple plugs. He can also certified works carried out on these systems.
Electrical Service Technician
An electrical service technician's work is limited to conductors, electrical installations, and appliances maintenance. This implies that he can't install electrical conductors from scratch, but can be the individual who can maintain these systems. Just the same, he's allowed to test, certify and supervise procedures carried out on these systems.
Electrical Engineer
An electrical engineer can carry out the same works accomplished by an electrician.
Cable Jointer
A cable jointer can install or maintain low or high voltage conductors used in different systems. Cables must be paper and polymeric insulated conductors used for oil and gas-filed connections of different types. He can also test, certify and supervise work carried out on these systems.
Line Mechanic
A line mechanic can install and maintain conductors used on electric lines for electrical line systems or lines used for carrying out these works. Just the same, he's in charge of testing, certifying and supervising works carried out on the system.
Associated Tradesperson
An associated tradesperson is an individual who's not directly in the electrical field, but need to carry out temporary electrical works as part of their jobs. Examples include plumbers and gasfitters with associated tradesperson license.
Licensing Authorities in New Zealand
There are two licensing authorities in New Zealand:
Energy Safety Service, Ministry of Consumer Affairs
Electrical Workers Licensing Group (EWRB), Department of Building and Housing
Aside from handling local licensing procedures, these authorities coordinate with Australia's licensing authorities for New Zealand electricians who want to work in Australia.
License Recognition
New Zealand electricians can also use License Recognition, a website where they can check license requirements in Australia according to what they currently have. This allows electricians from New Zealand to find work in Australia. They can obtain license to work in Australia by comparing the requirements with their current license. Depending on the result, an electrician would need to undergo competency exams or other procedures to work in the country.
Employment Statistics
EWRB's annual report for 2013 to 2014 show an increase in the number of electricians, electrical service technicians, line mechanics, jointers, appliance servicepersons, and engineers servicing its consumers from 2013. However, it also noted a drop in the number of associated trade technicians and installer while maintaining the same number for inspectors for the same year.
The authorities also noted down the number of newly registered experts from 2013 to 2014. The highest number of registered experts is that for electricians, followed by inspectors. The lowest number of recorded experts is for cable jointers.
New Zealand has a growing number of electricians and related field experts. It can offer a good job opportunity for individuals who want to enter the field while offering a faster mean of getting licensed through its competence-based programs.
References:
http://www.ewrb.govt.nz/for-the-trade/limits-of-work/#electrical-serv-tech
http://www.ewrb.govt.nz/for-the-trade/employer-licensing/
http://www.ewrb.govt.nz/training-and-qualifications/requirements-by-class/