Posted by Cory List on 6th Oct 2015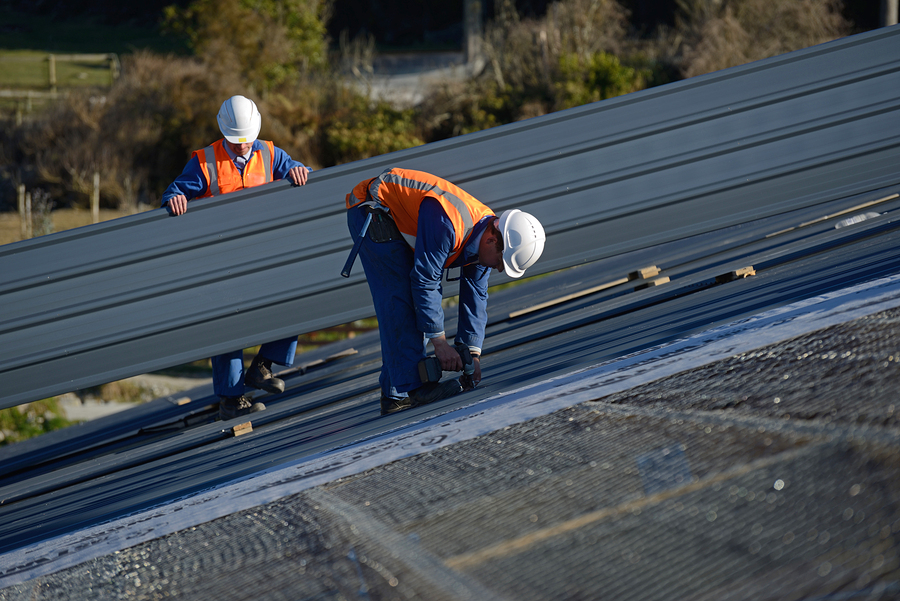 The construction sector in New Zealand is divided into three different categories. These are Residential construction, Non-residential construction, and Engineering construction. Usually, Residential and Non-residential structures will fall into the Private sector. The Engineering construction which is work concerning roads, sewerages and bridges. This is the kind of construction that is mostly done by the Public sector.
Building Permits are required for anyone working in the construction industry. Companies, contractors, or individuals are not exempt from securing this permit. Permits must be obtained by anyone looking to renovate or build a house or building. These are also needed to make major changes to any existing structure. This is needed so that all structures can adhere to the safety standards of the country. Builders can apply for a permit through mail or through phone, though it is also possible to apply for a permit in person.
In June of 2015, New Zealand has issued consent for 2 042 dwellings for construction. These are comprised of 1 502 houses, 70 apartments, 159 retirement homes, and 311 flats, housing units and town houses. The seasonally adjusted estimate for June for new building permits for the month of June has fallen 4.1 per cent. Despite this, New Zealand's trend estimates are seeing steady growth, with a slight increase in growth since May 2011 to June 2014.
The steady rising trend in New Zealand housing can be noted in the recent reports found in the government web site. These government reports show that the trends in construction continue to provide some signs of increasing value in most areas.
In Canterbury, the trends are shown to be at a decline, falling at 17 per cent since the peak in August of last year. Auckland has shown a more productive trend, showing a rise of dwellings since February of 2012. These two regions, with the addition of Wellington, have the largest number of consents given to these residential buildings. In June 2015, Auckland has consented 105 more buildings, now numbering at 704. Canterbury has added 79 more structures, making their total structures go up to 544. Wellington now has a number of 88 new structures.
In the recorded results for June 2015, a total of 4 454 new houses were given the permit to build in New Zealand. This number is down by 95 structures made for dwelling. This particular report shows a decline of 2.1 per cent since June 2014. The seasonal adjusted estimates for June 2014 show that the total number permits for new structures have risen by 4 percent during the second quarter of the year. This is a noted rise from the 8.5 percent fall seen in the first quarter of 2015, recorded in March of the same year.
Non Residential Permits
The non residential sector permits are experiencing a 7. 5 per cent drop in country's total value. That is a 37 million dollar drop in value for the non residential permits as of June 2015. The current total value provided by non residential permits stands at 454 million dollars. The regions of Auckland, Canterbury and Waikato have shown the greatest number of consents given to non residential buildings in New Zealand. They have contributed an estimated value of $ 140 million, $ 120 million and $57 million to this particular sector respectively.
The total new permits issued for buildings for office, public transport and other administration services are currently valued at 95 million dollars. Permits required for restaurants, bars and retail complexes come second, valuing at a total of 60 million dollars. Permits given for storage buildings also show great value and promise at a value of 56 million dollars.
Value
According to the end of the month July report made by Liz MacPherson, the total value of building permits in June 2015 are at 1.3 billion dollars. Comparing this with the results of June 2014, the value of residential permits are up 6.7 per cent at a value of 1.3 billion dollars. This shows a 53 million dollar increase in the value of permits in the residential sector. The permit value for Non residential building however, has gone down down by 7.5 per cent, which is a 37 million dollar drop in value. The total value for all the non residential permits issued in New Zealand now stand at a current 454 million dollars.
We can see now that the building activities in the residential sector throughout New Zealand have risen 1.5 percent in the first quarter of year, as shown the results for March 2015. The non residential building has also risen by the same percentage during that time. The total building activity rose to 1.5 per cent on an average.
Residential construction is also seeing a 67 per cent increase in volume trends following the lowest point seen in September 2011.
Currently the value of all the issued building permits is at 3 864 million dollars. The building permits for residential buildings are valued at 2 447 million dollars, while the permits for non residential buildings are valued at 1 417 million dollars.
It is clear that the regions of Auckland and Canterbury greatly contributed to this current value. 60 per cent of the total value of permits have come for these regions. According to the recent reports, Auckland has contributed 1 246 million dollars to the total value of building permits, while Canterbury has posted a total value of 1 083 million dollars. These regions continue to support the steady growth of New Zealand's infrastructures despite some irregularities in growth found in other areas.
http://www.stats.govt.nz/browse_for_stats/industry_sectors/Construction/BuildingConsentsIssued_HOTPJun15.aspx
http://www.stats.govt.nz/browse_for_stats/industry_sectors/Construction/ValueOfBuildingWork_HOTPMar15qtr.aspx